---
---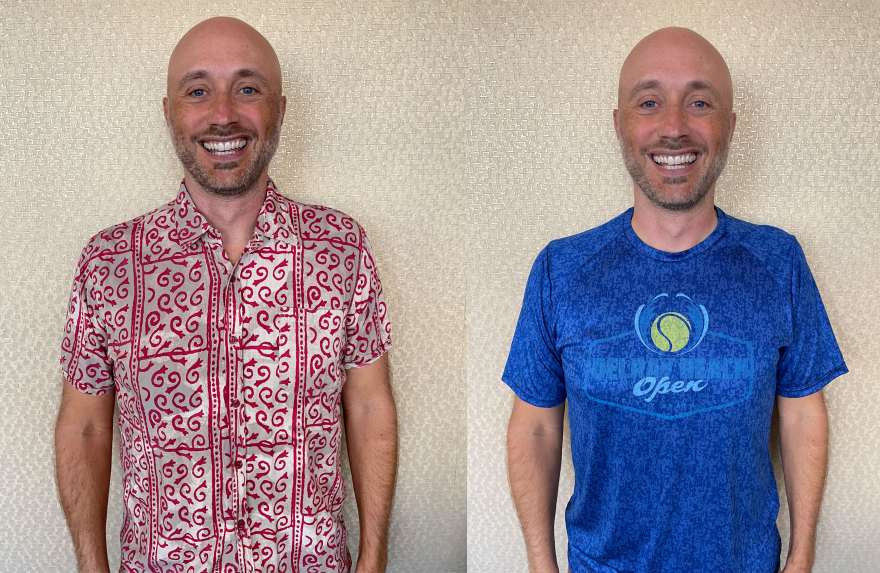 "Patsy came highly recommended, so when she had a last minute opening, I jumped at the opportunity. And oh boy, was the 3-hr drive worth it! Patsy opened my eyes to a whole new level of awareness of how colors and patterns affect our mood and the way we are received by others. As a public speaker, it is essential for me to look and feel aligned with my message. Patsy's work has taken my platform to the next level. I cannot speak more highly of her."

Client: Chris Cirak

---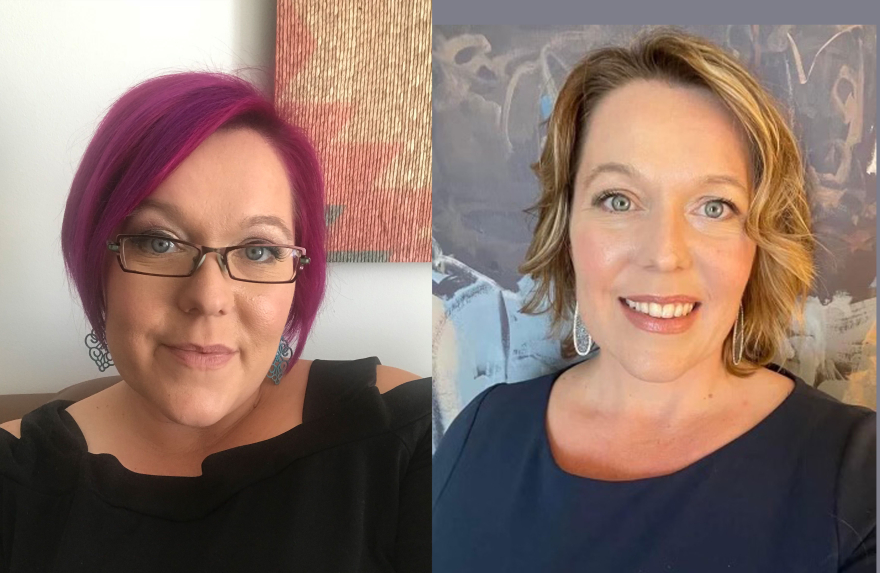 Working with Patsy Sanders has completely changed my life and my business!! Her Essence Typing System is nothing short of transformative. She helps you to show up in the world more authentically by matching your colors and wardrobe to one of 4 Essences Types. The results have been beyond what I could have dreamed. I was especially resistant to changing my hair. I felt that it helped me to be "more visible", when, in reality, it was standing in my way. I've been working with Patsy for a year and am converting 20% higher in my sales and am now selling at 10 times my previous price point. The best part is that I feel like now, people really see me for who I truly am and not just a shock of magenta hair. I get compliments on my look every day and when I look in the mirror I feel truly beautiful.
---
Adhana McCarthy
---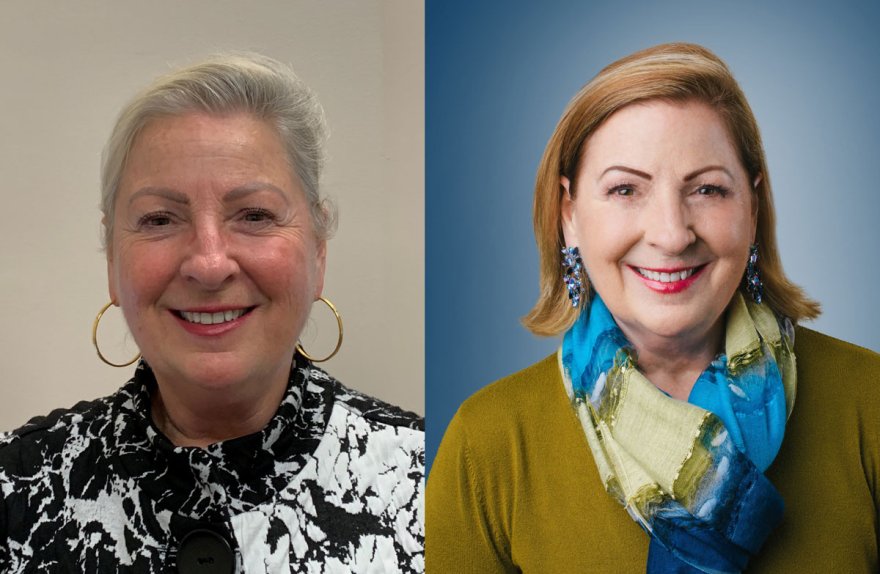 In a time where people are getting more and more "slouchy" in their look in public and on video calls, stand out leveraging the very essence of who you are!
I am an author, speaker, and the Strategy and Innovation officer for a large company. My publicist suggested that I work with a Stylist so that my image would match my message and ensure I put my best look forward when working with the public, including the media. She recommended her stylist, Patsy Sanders.
Working with Patsy gave me the understanding of my inner essence and also the essence of other women, providing a new level of appreciation for the multiple dimensions of other women. When I changed what I wore – clothes, accessories, shoes – to match my essence using Patsy's process and approach:
I physically felt and continue to feel the energetic change wearing clothes that match my essence
I see the change in the way that others interact with me
I frequently hear the unsolicited comments from others saying that I look beautiful, vibrant, pretty, and like an actress.
Working with Patsy has been the most fun transformation in feeling good about how I present myself. And that has translated into my external presence. You can only go right working with Patsy!
Heather S. from Maryland
---

"I hated going to my closet to figure out what to wear each day. I didn't like what I had to wear! I hated shopping. After being color typed in the element reveal business changed how I felt about daily knowing I was a fire and what colors to wear. Patsy changed our lives when she helped my husband and I understand how to choose the correct clothes to be more visible in our real estate business by dressing how we look and the energy we bring to the day. Our business has boomed! She said it would make a difference not just feeling more confident and have fun shopping. She said upleveling our images would help our business and she was right. It's nice having a wardrobe that I enjoy wearing. Thank you Patsy Sanders. You are a blessing."
---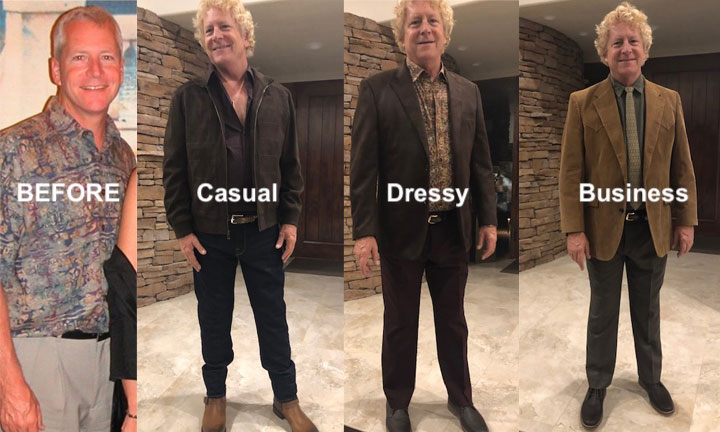 For my whole life I believed there was some secret of how to dress that I felt blind to. Even with a degree in art I thought there was something I was missing.
I was right! Patsy is a master at using her Embracing Your Essence process to determine the perfect shades of color and shape of the clothes I am to wear to match up with what I look best in.
I am much more confident in my purchases when I go shopping and I have even texted Patsy pictures of clothes while I was shopping and got her instant input. Now, everything in my closet works together! I grab and go.
---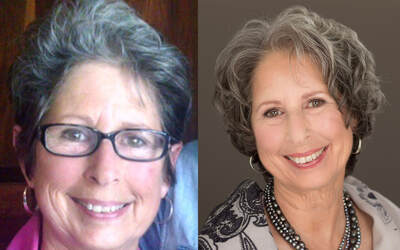 I feel I've defined myself for the next part of my life. Not only has this effected my look, but it also has changed how I view life, my home, my yard, and my future. I'm ready for my new life with confidence and enthusiasm.
---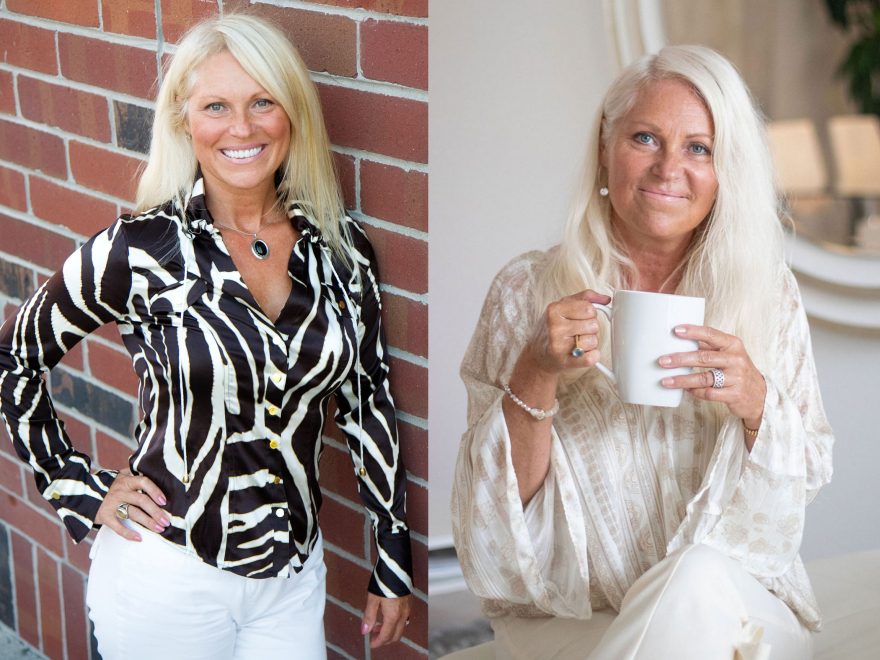 Since my time with Patsy last week, I am celebrating my newly discovered "Water Element". I am enjoying 20 new garments, 3 new pairs of shoes, and 1 new pair of boots. I am thankful for order and process in a tranquil and calm surrender. I love slowing down and inviting the gentle journey. I have intuition and understanding for natural organization. I am accepting and adaptable. I enjoy the spaciousness that I created for 2019. I fully step into attention to detail because I enjoy the discoveries. The Angels are in the details for me. I am committed to Innocence, Harmony, and Trust in this slow-winding river. I allow this flow and more to be unveiled. Thank you all for sharing this journey.
Client: Dr. Leslie Hewitt, Chiropractor
---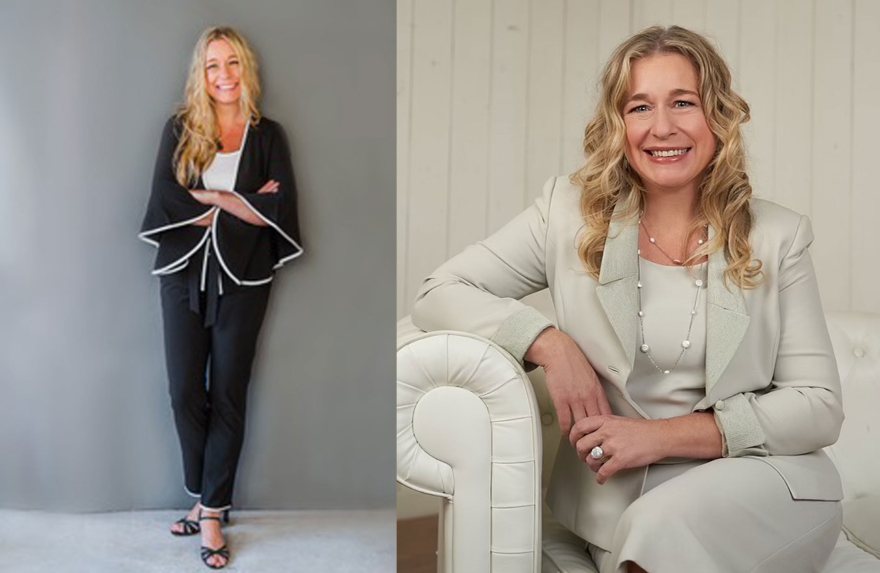 At first I was going to wait to hire Patsy until I got speaking gigs and my book published. But something inside of me nudged me forward. I am ever so grateful I listened to my intuition and started working with Patsy before the speaking opportunities presented themselves. I took that leap of faith. I am receiving more today being camera ready and not wondering what I am going to wear. The results has been life changing for me. Patsy has brought out my true essence."
Client: Dawna Campbell, International Speaker and Author, Bigfork, MT
---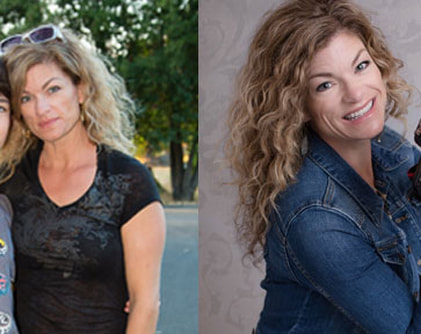 "Somehow Patsy makes clothing our bodies into a spiritual expression of who we are—inside-out. She validates our personality characteristics, and even the way we move our bodies, as an intrinsic part of our make-up. This is a profound arena to discover yourself, and play in.
It's a great feeling knowing what to try on, and what to choose out of my closet so I always feel comfortable, alive, and authentic!"
---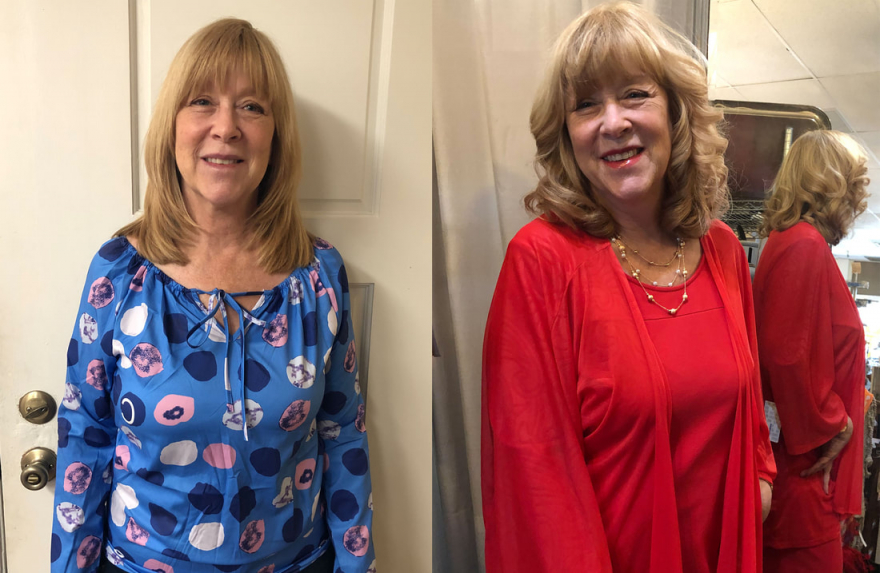 Patsy has such a genuine passion for bringing out the best in her clients, and it shows in her work.

After my session with Patsy, I decided to get to work to clean out my closet. I have now have added my Air essence pieces that feel fun, light, energized, and comfortable.
And I no longer talk myself into choosing clothing that will end up hanging in the back of the closet.
Client: Sandra Stewart

---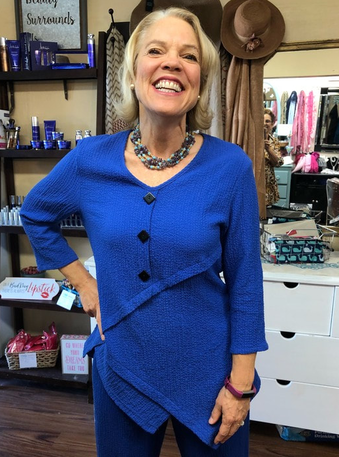 "Patsy helped me with a complete makeover I didn't even know I
needed. Bye-bye black!
I'm wearing such fun Air colors now and it feels great. She gave me a sassy new haircut and the first lipstick I've ever gotten excited about. Patsy is like a fairy godmother the way she knows what clothes will work for me, even pants that fit my curvy shape! Do yourself a favor and invite this dynamic stylist to help you sparkle."
---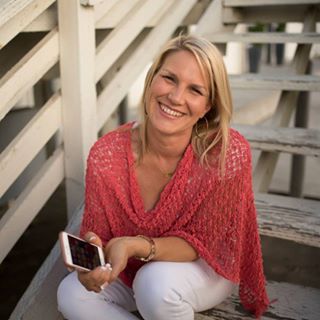 Patsy is so good at what she does. The process was more emotional that I thought it
would be. Now I feel somehow lighter, and getting dressed feels so much easier and more clear! I'm so excited for this shift, it's really amazing and words don't do it justice! I feel like I can truly show up in my essence now, have more confidence when I go shopping and I can let go of that which no longer serves me. This has helped me make shifts in other areas of my life as well! It's truly transformative and I would highly recommend getting a session with her even if you have to fly out here!

Client: Jenna C
---
"Just wanted to tell you how much I love my new clothes!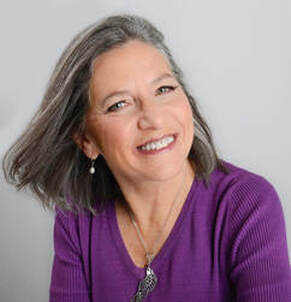 You were easy to shop with,
even fun, while usually shopping is
very hard for me.

You made it a completely smooth experience, and now I'm wearing my essence and feeling into it - softer, less harsh. It was wonderful to experience your gifts. Thank you SO much!"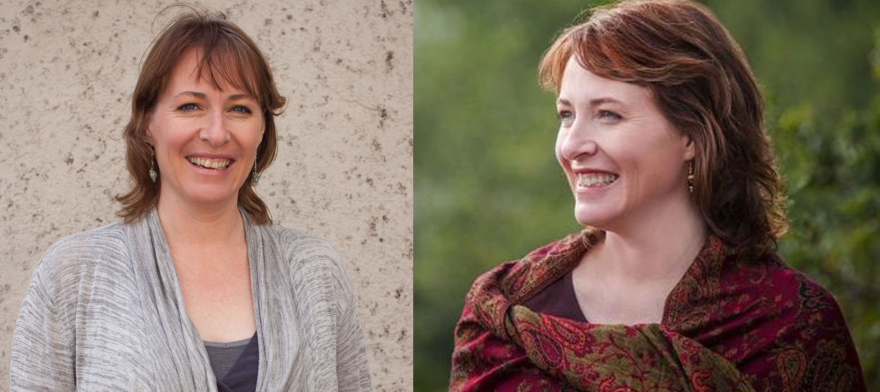 I've been working with Patsy for a couple of
years now. Not only is my look more me but I have an amazing closet. Any event, any time, I have the perfect outfit.
---
---
More Client Comments
"Patsy's fire gets things done! She definitely has an eye for the clothing that makes people say 'wow.'"
​

"Patsy, what an amazing experience working with you. My energy feels so different. I feel rejuvenated, grounded, and back into my heart, mind, body, and soul. Thank you!"
"I LOVE having discovered my element! I had never realized that my clothing was blocking my true self from being seen authentically. As soon as I slip into Air clothes, I feel centered and empowered."
​​"Patsy, bless you for the work you do in helping women to look and feel beautiful."