---
---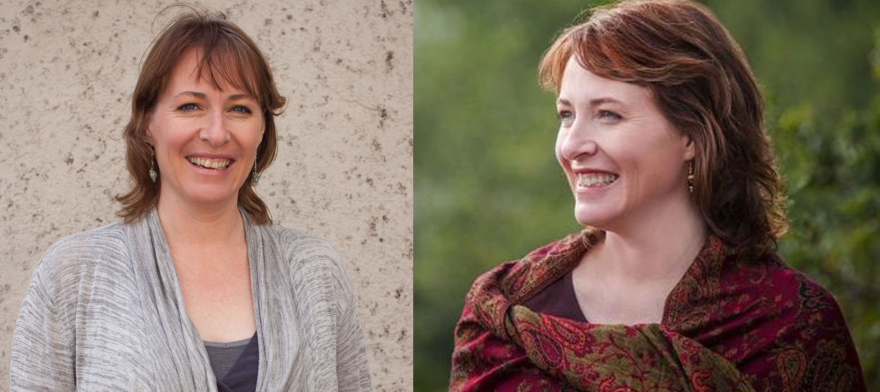 I've been working with Patsy for a couple of
years now. Not only is my look more me but I have an amazing closet. Any event, any time, I have the perfect outfit.
---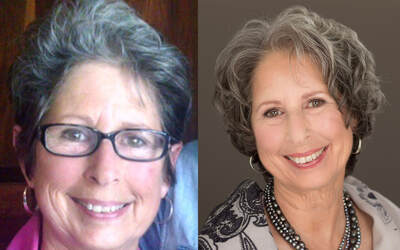 I feel I've defined myself for the next part of my life. Not only has this effected my look, but it also has changed how I view life, my home, my yard, and my future. I'm ready for my new life with confidence and enthusiasm.
---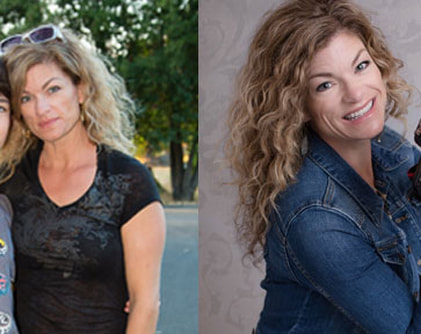 "Somehow Patsy makes clothing our bodies into a spiritual expression of who we are—inside-out. She validates our personality characteristics, and even the way we move our bodies, as an intrinsic part of our make-up. This is a profound arena to discover yourself, and play in.
It's a great feeling knowing what to try on, and what to choose out of my closet so I always feel comfortable, alive, and authentic!"
---
Getting dressed for events used to be so stressful; I had a closet of full of clothes but nothing I felt great in. Now I have lots of options that make me feel confident, authentic, and at ease on any occasion.
---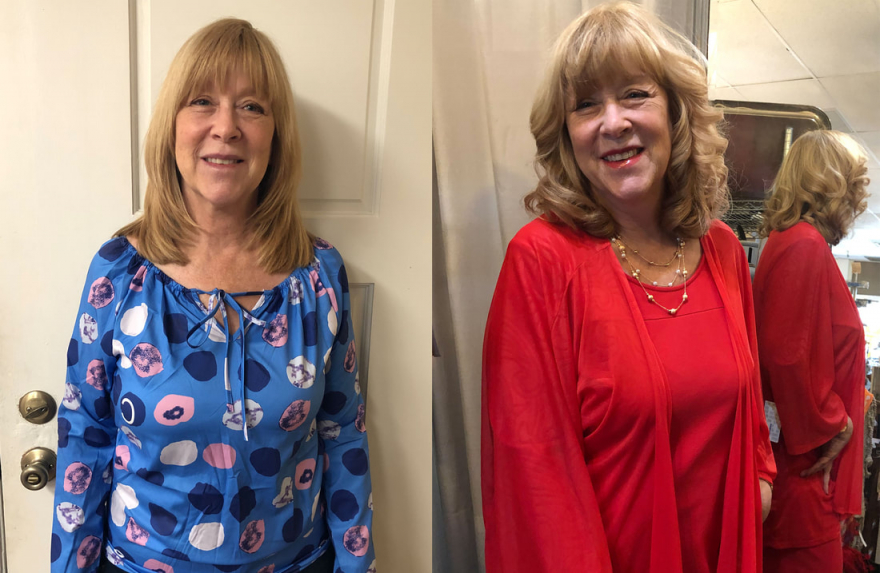 Patsy has such a genuine passion for bringing out the best in her clients, and it shows in her work.

After my session with Patsy, I decided to get to work and clean out my closet. I have now have added my Air essence pieces that feel fun, light, energized, and comfortable. Also, I no longer talk myself into choosing clothing that will end up hanging in the back of the closet.
Client: Sandra Stewart

---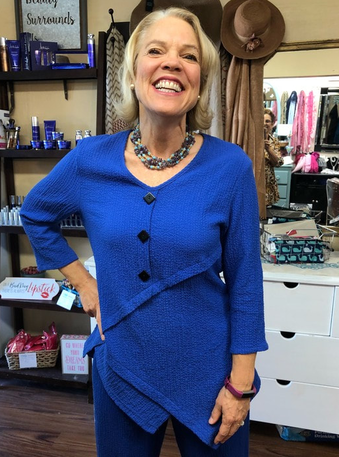 "Patsy helped me with a complete makeover I didn't even know I
needed. Bye-bye black!
I'm wearing such fun Air colors now and it feels great. She gave me a sassy new haircut and the first lipstick I've ever gotten excited about. Patsy is like a fairy godmother the way she knows what clothes will work for me, even pants that fit my curvy shape! Do yourself a favor and invite this dynamic stylist to help you sparkle."
---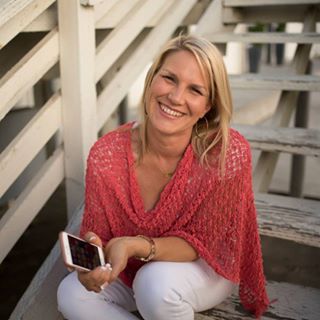 Patsy is so good at what she does. The process was more emotional that I thought it
would be. Now I feel somehow lighter, and getting dressed feels so much easier and more clear! I'm so excited for this shift, it's really amazing and words don't do it justice! I feel like I can truly show up in my essence now, have more confidence when I go shopping and I can let go of that which no longer serves me. This has helped me make shifts in other areas of my life as well! It's truly transformative and I would highly recommend getting a session with her even if you have to fly out here!

Client: Jenna C
---
"Just wanted to tell you how much I love my new clothes!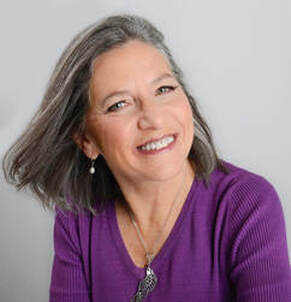 You were easy to shop with,
even fun, while usually shopping is
very hard for me.

You made it a completely smooth experience, and now I'm wearing my essence and feeling into it - softer, less harsh. It was wonderful to experience your gifts. Thank you SO much!"
---
---
More Client Comments
"Patsy's fire gets things done! She definitely has an eye for the clothing that makes people say 'wow.'"
​

"Patsy, what an amazing experience working with you. My energy feels so different. I feel rejuvenated, grounded, and back into my heart, mind, body, and soul. Thank you!"
"I LOVE having discovered my element! I had never realized that my clothing was blocking my true self from being seen authentically. As soon as I slip into Air clothes, I feel centered and empowered."
​​"Patsy, bless you for the work you do in helping women to look and feel beautiful."
Since my time with Patsy last week, I am celebrating my newly discovered "Water Element". I am enjoying 20 new garments, 3 new pairs of shoes, and 1 new pair of boots. I am thankful for order and process in a tranquil and calm surrender. I love slowing down and inviting the gentle journey. I have intuition and understanding for natural organization. I am accepting and adaptable. I enjoy the spaciousness that I created for 2019. I fully step into attention to detail because I enjoy the discoveries. The Angels are in the details for me. I am committed to Innocence, Harmony, and Trust in this slow-winding river. I allow this flow and more to be unveiled. Thank you all for sharing this journey.
Client: Dr. Hewitt