Hi Patsy,
I don't like to send a lot of promotional emails, but I added my Style Discovery Session to the Women's Confidence and Career bundle because I think it's awesome.
Why is it called a bundle? Because it's a bundle of offers – free and discounted up to 90% - that are specifically for boosting women's confidence and helping you in your Career.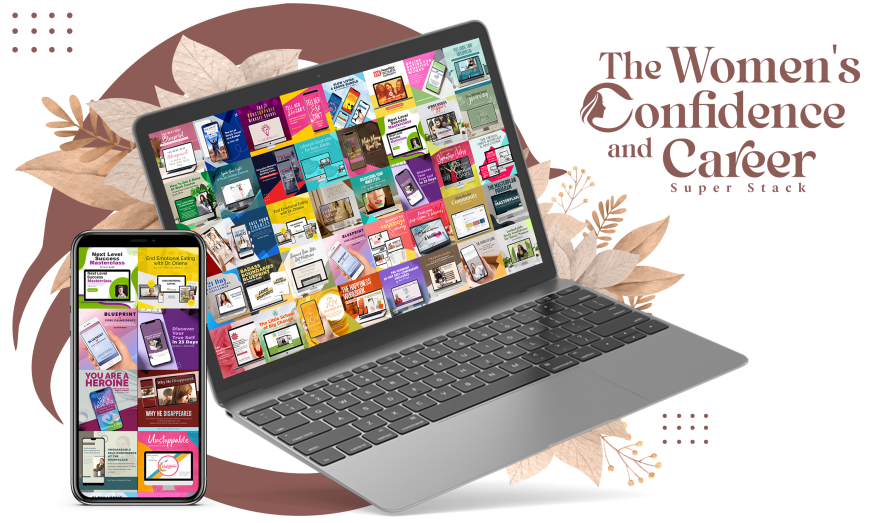 It's full of practical, helpful tools, eBooks and services that help you in every area of your life:
Relationships
Romantic

Family

Coworkers

Difficult people
Money
Bust the myths holding you back from making more

practical steps to get salary increases and bonuses

smart strategies to take back control of your finances
Confidence, Personal Style
Get the confidence to say NO to things that don't light you up and YES to the things that do!

Discover your inner style

My Style Discovery Session
Inside The Women's Confidence and Career Super Stack you'll discover the power of confidence in your life, relationships, and career with 60+ premium women's confidence and career enhancing resources valued at $7,100+.
(You'll be glad you did).
Blessings,
Patsy
P.S. One of the reasons I am comfortable promoting and sharing The Women's Confidence and Career Super Stack isn't just because of the products and contributors (they're amazing), or because it's the best 'bang for your buck' (it is)...it's also because the guys over at Infostack have a zero-risk, 60 day, 100% satisfaction policy -- it's ironclad and one of the strongest 'risk free' policies I've ever seen (and they stand by it).
That means you get a full 60 days to check out all the products inside the collection. If you aren't 100% satisfied, they don't want your money. Period.
That's an amazing deal: 99% off, 60+ premium career and confidence-building resources, my personal endorsement of Infostack plus no risk to your wallet.

Blessings,

Patsy Sanders, International Image Stylist and Mast hairstylist